The basic Magento 2 functionality is excellent for any e-commerce site, but to customize the store as per your company's needs and preferences, you must make use of third-party extensions. You may use such modules to enhance the speed and performance of your e-commerce store, boost sales and income, retain consumers, improve the security of the data, and provide an excellent user experience to the visitors of your e-commerce store.
Magento 2's main feature is versatility, which allows you to alter the critical sections of your eCommerce site. Hence it is important for the Magento2 store owners to understand how to install, update, activate and deactivate the third-party extensions on their e-commerce stores.
In this post, we have described where to purchase Magento 2 extensions, how to install them, and how to maintain them when it's installed.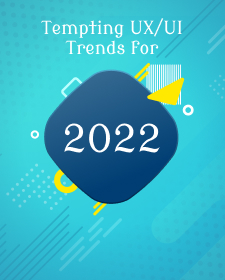 Where to buy Top-rated Magento Extensions
VDC store is the official site for Magento 2 Merchants to purchase top-rated themes and extensions. For exploring our exclusive extensions at our e-commerce store, you should visit our Home page by clicking here(please link home page here)
You can find diverse extensions for your Magento store on our home page. To know the features and installation process of the specific extension, you just need to click the icon and you will be diverted to the user guide page of the selected Extension.
How to Install Magento2 Extensions from the VDC store?
When it comes to extending the functionality of your Magento store, extensions may be regarded as the best solution. However, not everyone knows how to install a Magento extension. If you're having trouble doing so, this article is for you. In this post, we have shared the process of installing the Magento2 extensions from the VDC store.
Step 1: Download the Package
After ordering from VDCSTORE, go to my account and click on the My Downloadable Products link to download the module

Step 2: Upload files to the server
Let's extract the package and connect to your server using SFTP Clients above. Then upload files, folders to your server
Upload the app folder to Magento 2 root folder.

Step 3: Run command line
To complete the installation process, we need to run the following command lines:
php bin/magento setup:upgrade
php bin/magento setup:di:compile
php bin/magento setup:static-content:deploy

Step 4: Check the result
Now it's time to check the results in the front end.

Buy Exclusive Magento2 Extensions from VDC store
All our Magento2 extensions are developed to enhance the functionalities of your Magento store. We offer a wide range of Magento2 extensions at affordable prices.
VDC store's Magento2 extensions will help you to optimize your store's speed and performance and thereby increase the overall conversion ratio of your store.
So don't wait for more and upgrade your Magento2 store with our exclusive Magento2 Extensions. If you have queries or issues, you can contact our experts at help@vdcstore.com.
Thank you.